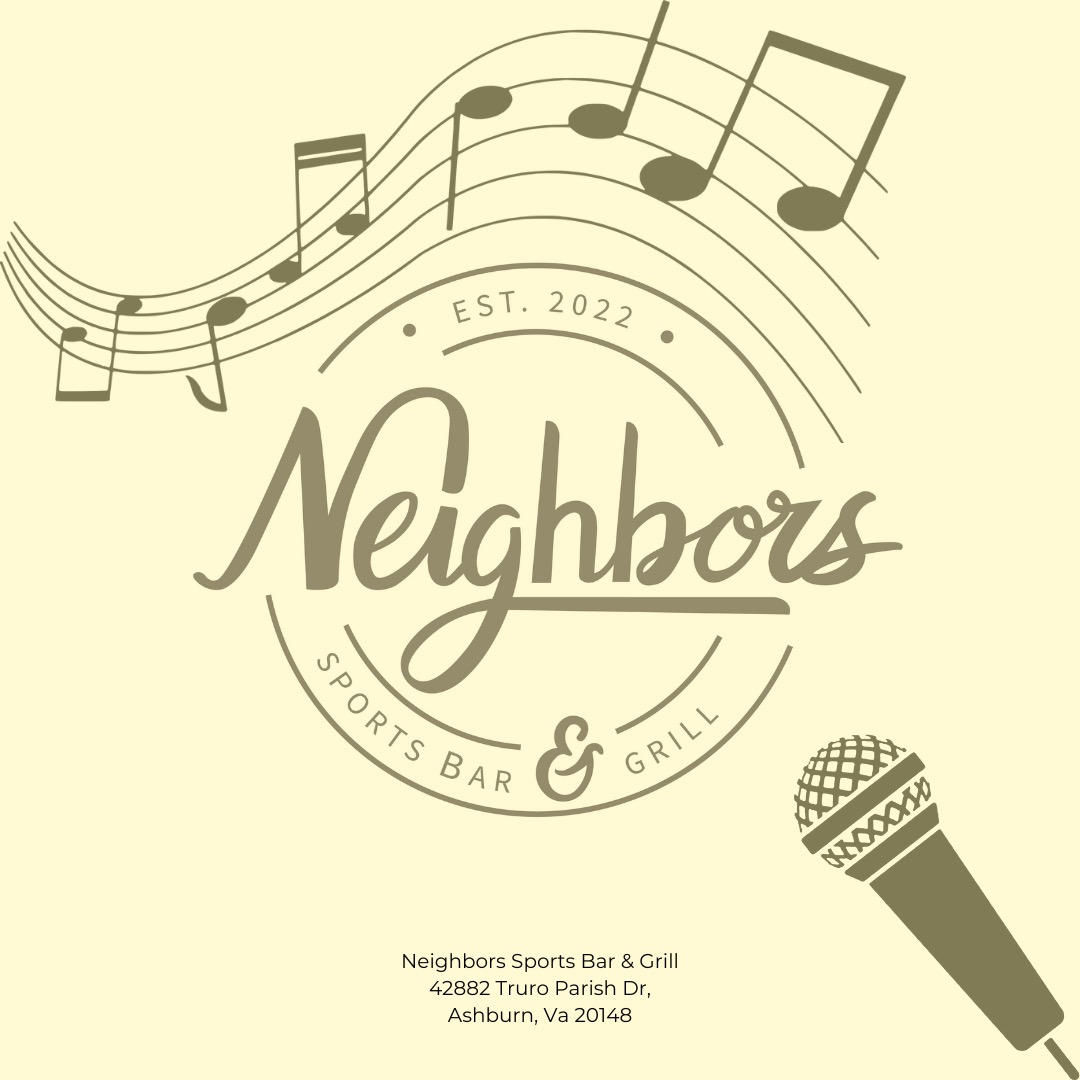 Happy Hour Mon - Thu 4pm - 8pm, Fri 3pm - 8pm
Sundays - Fun Days @ Neighbors. Game Day all day: Food and Drinks Specials! Game sound on.
Mondays - Closed
Tuesdays - Are Trivia Tuesday by Jake Miller. 6:30pm - 8:30pm
Wednesdays - Song-A-Laka Music Bingo! 6:30pm - 8:30pm Do you have the music recognition skills to outlast the competition? It is more fun than should be allowed on a school night! Our bingo events are all ages. 
Thursdays - Night Football + any requested special events. 
Fridays - Karaoke Night 10pm - 1am
Saturdays - Are for live music and special parties or events!